Nylon Insert Nut Stainless Steel Bolts
Product Detail
Product Tags
| | | | |
| --- | --- | --- | --- |
| Inner Diameter Measurement | Per customer' s requirement | Package Quantity | Per customer' s requirement |
| Thread Pitch | Per customer' s requirement | Package Type | Carton, gunny bag, non-woven bag, PP-woven bag, polybag, blister, plastic case, plastic bucket |
| Standard | Per customer' s requirement | Package Mark | Per customer' s requirement |
| Thread Type | Flat | Weight | Varies from sizes |
| Threading | Fluted | Product Type | Nylon insert nut |
| Color/Finish | Natural color | Grade | / |
| Material | Steel | Start Port | Tianjin, Qingdao, Shanghai, Ningbo, Shenzhen |
| Use Location | Interior | System of Measurement | Imperial (inch) |
Widely used in machiery and other industries. Its working principle is to use friction between nut and bolt for self-locking.
Nylon lock nut link method: The link method of nylon lock nut is to rivet the self-locking nut with nylon ring on the connecting piece, and realize the self-locking connection between the connecting pieces by using the elastic amount of nylon ring. At the same time, the lock nut and the connecting piece are connected with anti-rotation to avoid the self-locking nut sliding when the bolt is screwed.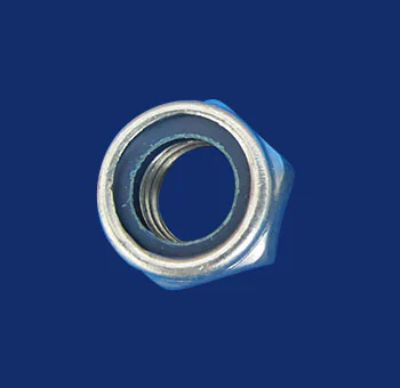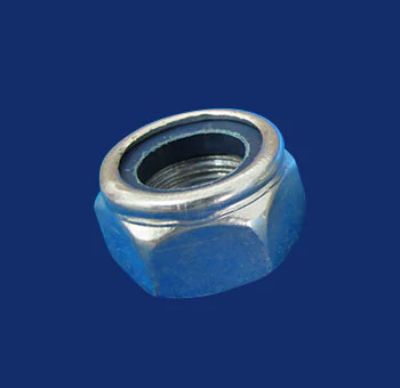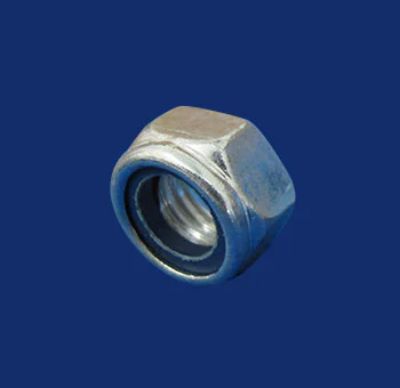 A nut with a built-in washer and a nylon insert to prevent loosening.
Basic construction of nylon lock nut:
The basic structure of nylon lock nut consists of: nut shell, one end of the screw hole of the nut shell is provided with a ring groove; A nylon ring is arranged in the ring groove; The other end of the nut housing is provided with a riveting head; The riveting head and the riveting hole on the connecting piece are riveted. The NYLON self-LOCKING NUT HAS SIMPLE structure and very convenient operation, especially suitable for cars and aviation lights with narrow space and high connection reliability requirements.
Nylon lock nuts for use in the environment:
Mainly used in aerospace, mining machinery, automobile industry, transportation machinery, agricultural machinery, textile machinery, electrical products and all kinds of machinery demand for nylon self-locking nuts surge. This is because its anti-vibration and anti-loosening performance is much higher than other anti-loosening devices, and the vibration life is several times or even dozens of times higher. At present, more than 80% of the accidents of mechanical equipment are caused by the loosening of fasteners, especially in mining machinery, which is particularly serious, and the use of nylon self-locking nuts can prevent the major accidents caused by the loosening of fasteners .
---
Previous:
Flange Nut Hardware Screws Nuts Bolts
---
Write your message here and send it to us