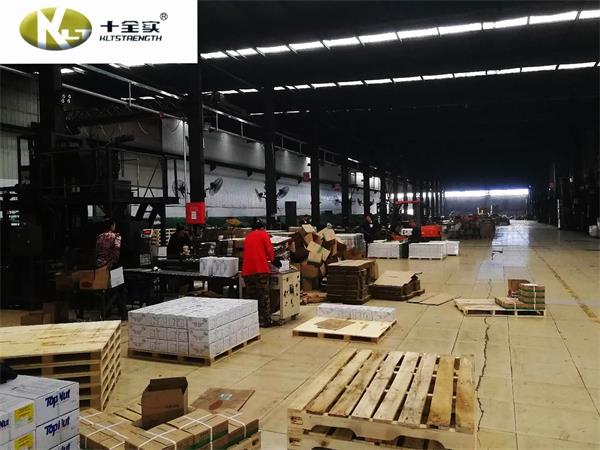 Recently, the British Oxford Economic Consulting Company stated that the world economy is likely to grow by about 6% this year due to the relaxation of epidemic prevention measures and the resumption of business operations due to vaccination. This will be the fastest growth rate in nearly half a century.
The PMI of China's manufacturing industry in March announced by the National Bureau of Statistics of China was 51.9%, an increase of 16.2 percentage points from the previous month. Reuters reported that the PMI index, which has returned to a growth model, does make people optimistic about China's economic recovery.
However, there are still differences in the pace of economic recovery. The latest forecast released by the World Bank on March 26 shows that one year after the global epidemic, East Asia and the Pacific are experiencing an uneven economic recovery. This year, China is expected to lead the economic recovery in the region, but many countries are still trapped by the epidemic and slow economic growth.
@font-face {font-family:"Cambria Math"; panose-1:2 4 5 3 5 4 6 3 2 4; mso-font-charset:0; mso-generic-font-family:roman; mso-font-pitch:variable; mso-font-signature:-536870145 1107305727 0 0 415 0;}@font-face {font-family:DengXian; panose-1:2 1 6 0 3 1 1 1 1 1; mso-font-alt:等线; mso-font-charset:134; mso-generic-font-family:auto; mso-font-pitch:variable; mso-font-signature:-1610612033 953122042 22 0 262159 0;}@font-face {font-family:"\@等线"; panose-1:2 1 6 0 3 1 1 1 1 1; mso-font-alt:"\@DengXian"; mso-font-charset:134; mso-generic-font-family:auto; mso-font-pitch:variable; mso-font-signature:-1610612033 953122042 22 0 262159 0;}p.MsoNormal, li.MsoNormal, div.MsoNormal {mso-style-unhide:no; mso-style-qformat:yes; mso-style-parent:""; margin:0cm; text-align:justify; text-justify:inter-ideograph; mso-pagination:none; font-size:10.5pt; mso-bidi-font-size:12.0pt; font-family:DengXian; mso-ascii-font-family:DengXian; mso-ascii-theme-font:minor-latin; mso-fareast-font-family:DengXian; mso-fareast-theme-font:minor-fareast; mso-hansi-font-family:DengXian; mso-hansi-theme-font:minor-latin; mso-bidi-font-family:"Times New Roman"; mso-bidi-theme-font:minor-bidi; mso-font-kerning:1.0pt;}.MsoChpDefault {mso-style-type:export-only; mso-default-props:yes; font-family:DengXian; mso-bidi-font-family:"Times New Roman"; mso-bidi-theme-font:minor-bidi;}div.WordSection1 {page:WordSection1;}
---
Post time: Apr-06-2021