The International Renewable Energy Agency (IRENA), headquartered in Abu Dhabi, the UAE's capital, recently released the "Renewable Energy Installed Capacity Data 2021" report, stating that the total global renewable energy power generation will reach 2,799 GW in 2020, an increase of 10.3% over 2019, The newly added renewable energy installed capacity exceeds 260 GW, which will increase the capacity increase in 2019 by another 50%.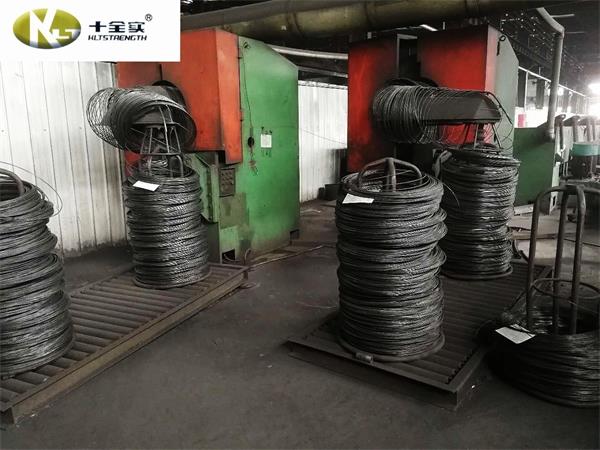 The report believes that the accelerated growth of the total installed capacity of renewable energy marks a decade of rapid development of renewable energy.
The report shows that in 2020, solar and wind energy will still dominate the new renewable energy, reaching 91%. Among them, solar power generation accounted for more than 48% of the total new power generation, reaching 127 GW, a year-on-year increase of 22%. Wind power increased by 18% to 111 GW. At the same time, the total installed capacity of hydropower increased by 2%, an increase of 20 GW; biomass power generation increased by 2%, an increase of 2 GW; geothermal power generation reached 164 MW. As of the end of 2020, hydropower still accounts for the largest share of renewable energy generation, reaching 1,211 GW.
Data released by the International Renewable Energy Agency show that the suspension of fossil fuel power generation in some countries also supports the growing share of renewable energy. Russia, Armenia, Azerbaijan, Georgia, Turkey and other countries have witnessed the decommissioning of hydrocarbon-based power generation facilities for the first time. In 2020, the total global new power generation from traditional energy sources will drop from 64 GW in 2019 to 60 GW.
The report also shows that, as the two largest economies in the world, China and the United States have performed best in the development of renewable energy.
@font-face {font-family:"Cambria Math"; panose-1:2 4 5 3 5 4 6 3 2 4; mso-font-charset:0; mso-generic-font-family:roman; mso-font-pitch:variable; mso-font-signature:-536870145 1107305727 0 0 415 0;}@font-face {font-family:DengXian; panose-1:2 1 6 0 3 1 1 1 1 1; mso-font-alt:等线; mso-font-charset:134; mso-generic-font-family:auto; mso-font-pitch:variable; mso-font-signature:-1610612033 953122042 22 0 262159 0;}@font-face {font-family:"\@等线"; panose-1:2 1 6 0 3 1 1 1 1 1; mso-font-alt:"\@DengXian"; mso-font-charset:134; mso-generic-font-family:auto; mso-font-pitch:variable; mso-font-signature:-1610612033 953122042 22 0 262159 0;}p.MsoNormal, li.MsoNormal, div.MsoNormal {mso-style-unhide:no; mso-style-qformat:yes; mso-style-parent:""; margin:0cm; text-align:justify; text-justify:inter-ideograph; mso-pagination:none; font-size:10.5pt; mso-bidi-font-size:12.0pt; font-family:DengXian; mso-ascii-font-family:DengXian; mso-ascii-theme-font:minor-latin; mso-fareast-font-family:DengXian; mso-fareast-theme-font:minor-fareast; mso-hansi-font-family:DengXian; mso-hansi-theme-font:minor-latin; mso-bidi-font-family:"Times New Roman"; mso-bidi-theme-font:minor-bidi; mso-font-kerning:1.0pt;}.MsoChpDefault {mso-style-type:export-only; mso-default-props:yes; font-family:DengXian; mso-bidi-font-family:"Times New Roman"; mso-bidi-theme-font:minor-bidi;}div.WordSection1 {page:WordSection1;}
---
Post time: Jun-04-2021